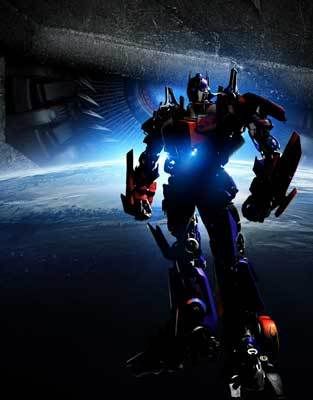 Transformers Photos: Jon Voight, Bernie Mac, John Turturro, Michael Bay
I am waiting for this movie but since it was not realase yet (this movie will release on July) so I try to find some research of this movie. This movie was refer on the 80s cartoon as same name "Transformer" which there was 2 group of robots call the "scepter cons Decepticaon"(spelling not sure) and "autobots". The leader of the the bad side was called "Mega throne Megatron" and the good side call "Optimus Prime".
I remeber that time I am still studying kindergarden, I am very addicted to this cartoon. My parents help me to record it on tape and I will repeat that cartoon as many time as possible. My parents said that time I am very naungty as I jumping here and there so I will be calm down by watching cartoon.
The 80s : TRANSFORMER

There were many fans complain about this movie due to the shapes of the robots were too complicated and remodify compare to the oldies Transformer. Besides, the Mega throne no more tranform into gun anymore but an battle craft. This information is where I get from the megazines. But just think it back if they make it like box shape I think it will look very funny issit? I better go back to watch the cartoon. The good news was the voice of the robots still remains and the visual effect will be super cunnning.
Transformers Photos: Jon Voight, Bernie Mac, John Turturro, Michael Bay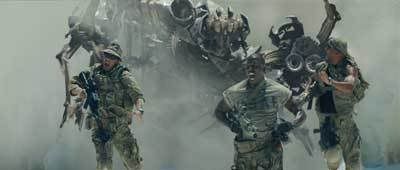 Theatrical Release Date: Jul 4, 2007 (Wide)

Cast & Crew:
Jon Voight, Bernie Mac, John Turturro, Tyrese Gibson, Josh Duhamel directed by Michael Bay more »

Synopsis:
Our world will be transformed on July 4 when aliens make Earth their final battleground in "Transformers." As the forces of evil seek the key to ultimate power, our last chance for survival rests in the hands of young Sam Witwicky (Shia LaBeouf). –© Paramount Pictures more »

MPAA Rating: Not Rated

Release Company: DreamWorks Distribution LLC

Genre: Action/Adventure, Action, Aliens, Robots, Disasters, Science Fiction

Official Website:
The Official Transformers Site
Teaser

Trailer

Technorati Tags: Entertainment,, Movie, Transformer, CG, Optimus prime, Mega throne, cartoon