Sorry for the late updates to this blog since that I am busying on the other site www.gamestitan.com which will be coming soon.

I was there that in the evening by LRT and walking along Pudu Jail and TimeSqaure then walk through the other side by acrossing the bridge and pass by Imbi Plaza. Feeling excited at that moment coz I gonna to meet all the famous bloggers in Malaysia.

I reach there by 6.10 pm and waiting for Ahkwong at LowYat Plaza Entrance. Afterthat we enter Federal Hotel by 6.25pm and heading to 15th floor's skyroom. We pass through the register counter to get our tickets and door gift. The door gift was really worth more than the RM35 for the entrance fees coz IT got cap, megazines, CD, pen…………and even got buffet. Then we were direct to sign our signature on the board.
All signatures from the bloggers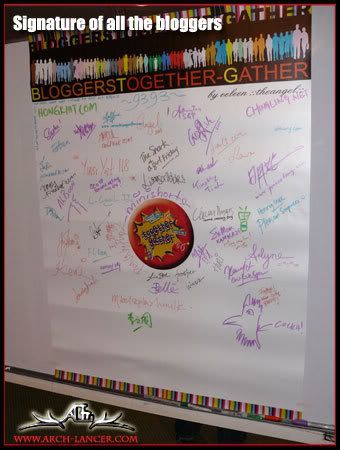 Outside view of the Skyroom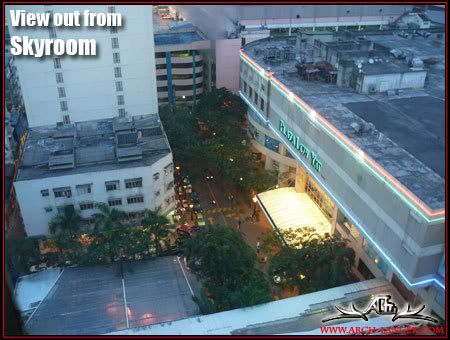 The atmosphere was great that night coz I really saw many famous bloggers….OMG. Felt A bit paiseh coz I am just a few months old blogger only but I still gonna to attend this party and besides I just worked very very near to Federal hotel compare to others blogger they still have to take long way to travel here from Penang, Melaka ……. Somehow have to thankz to Eeleenfor helping me to contact Wingz for ensuring out seats for the party as we register for quite late. This party was very sucessful and I have to congratulate wingz for all this.
Mr Wings and the Chairman of PIKOM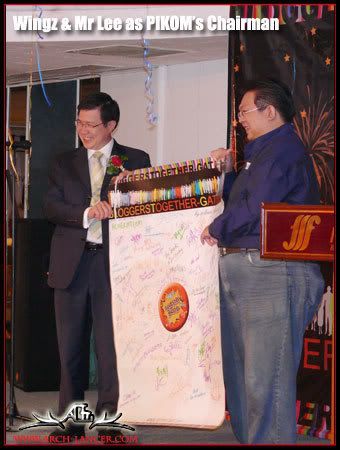 The Gathering Party

The Well Known Bloggers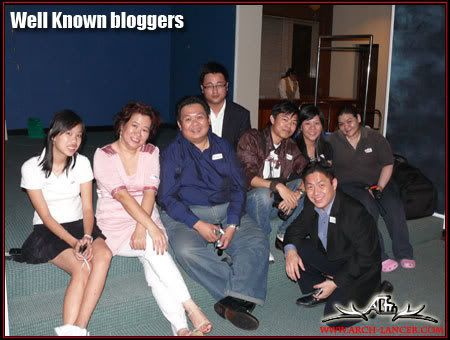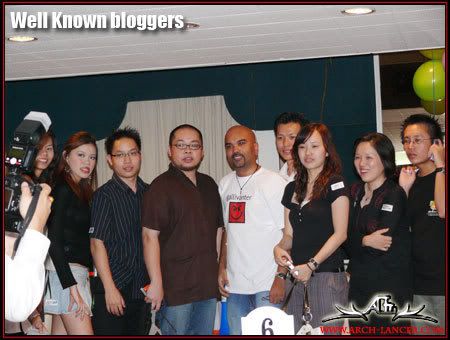 It was hard to figure it out the features of bloggers behind of the blogsite coz I really don't have that time to read through the whole blog of every ppl. So that day I ask other blogger to tell me that this was who….. that was who…..from which site? and then my expression was: " Oh!!!! I finally knowlar".
The bloggers I meet:
Jasonmumbles, the most well known blogger from Melaka.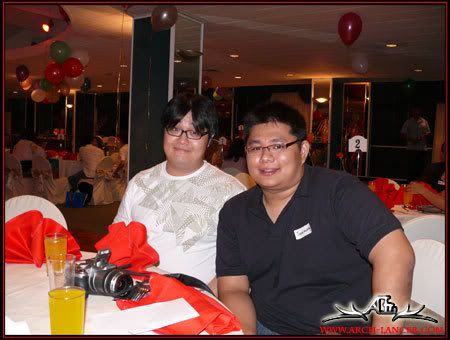 Kenny Ng, One of the blogger that I know from mybloglog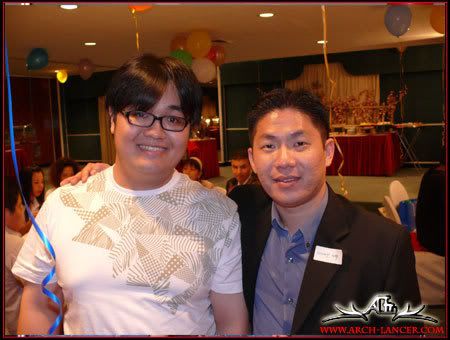 (left)The 5xmom, Best Malaysian Mum Blogger.
(right)Bryan, from Penang issit?

Ahboon know as Sogua's friend

Boss stewie, I know him because of the famous post from lengmou about the tahi/shits and also incharging nuffnang.com.my

(left)Splashmilk know as mikel and (right)Janice with a few month old bebe.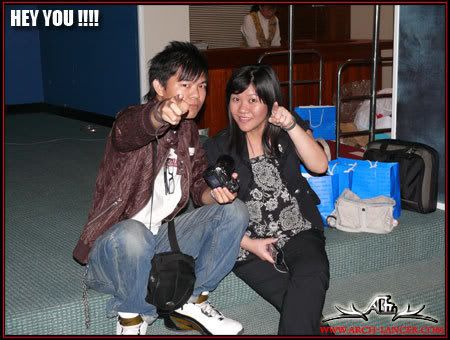 Galiventer, know as daniel

(me, bryan repeated, right)Cely, a bit look like taiwan singer's huang xin lin.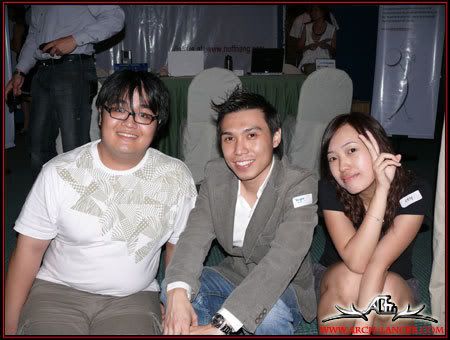 (left, splashmilk repeated, ahboon repeated) Ahkwong, as my best buddy.

Kelly, sweet gal from nuffnang.com.my

The Community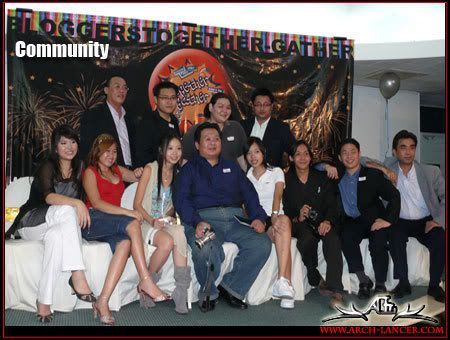 The group pic taken from Shaolin Tiger

I miss out a lot of picture that day, If u want to know other bloggers image you can review to this link http://rojaks.blogspot.com/2007/03/its-today-together-gather-bloggers.html