Refer back from yesterday after finish photographing for the classic car exhibition at TimeSquare Main Entrance we continue go back the center for Sepang F1 circuit event. We still need to wait for few minutes before the Miss Sepang F1 Circuit Contest start and so we just walk around.
The promotion for the silverstone tyre. I do concentrate on the nice Tyre rim but not about the quality of the tyre.

Audio system promotion. I like the car "Subaru"…XD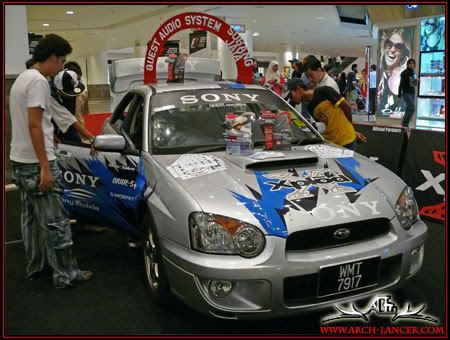 Thkz for MingWei help me to take this picture. I forget to tune the ISO and lens so the image color look dark and noisy…..Ahhhhhh wat a waste..T_T


Crowd of crazy photographer!!! Most of them are came from Newspaper company others proberly will be blogger or maybe fans I think. I saw many huge DSLR with Super Lense….alamak. I almost can found all the brand there such as Nikon, Canon, Pentax, Leica, Olympus and even still can found camera which run with filem. I always think that my camera would be big sizes but I am the only tiny Lumix there…lolz.

I can't take very nice image there due to the low lightning and the flash affect by other cameras so my image might drop quality.
The Miss Sepang F1 start!!!!

Close up

The DJ come all to have his speech and introduce the judges.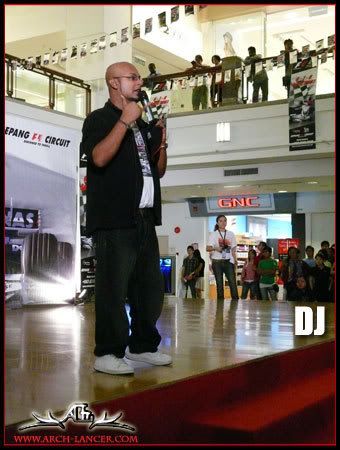 Cat Walk and posing Section
No.11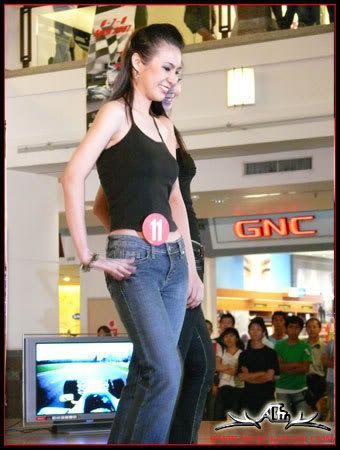 No.6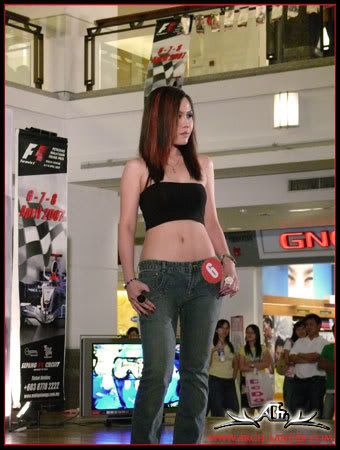 No.9 and No.8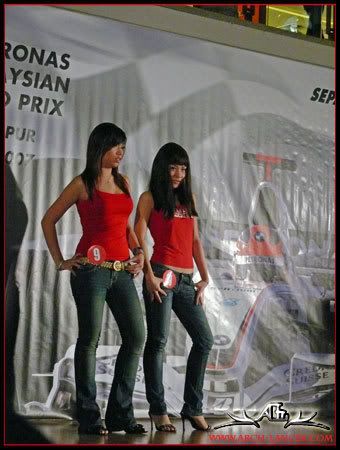 No.12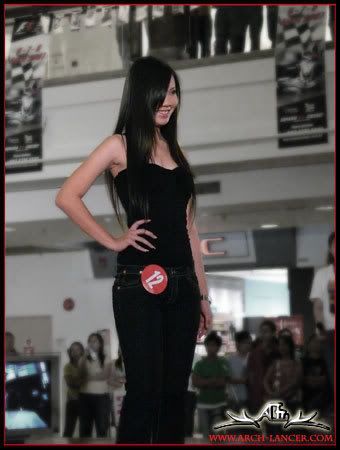 No.13 and No.14

No.14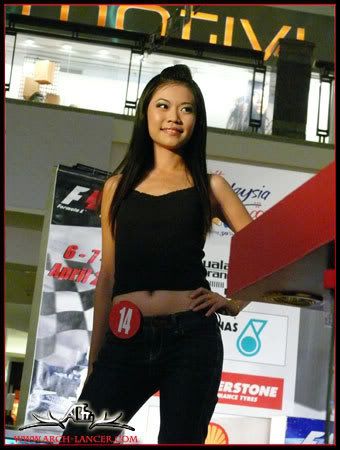 No.11

No.15 & No.16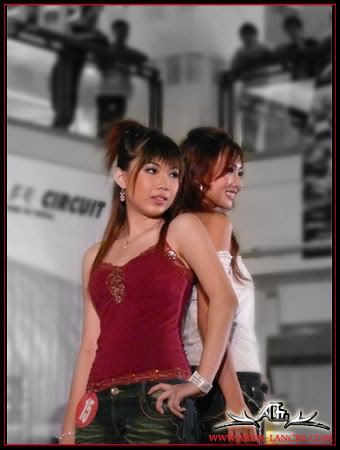 No.16


The Contest continue but I have to rush to other place at that moment so tata… my post end up here.
Technorati Tags: Formula_1, Sepang_Circuit_Malaysia, contest, TimeSquare, Malaysia_GP_festival, Miss_Sepang, Grand_Prix