Yesterday when I going back with my friends car along Jalan Pudu, I saw something moving on top the roof. When we get closer I saw a ….ppl posing like spider man on to top there. While waiting for the traffic light I took a chance to capture that guy.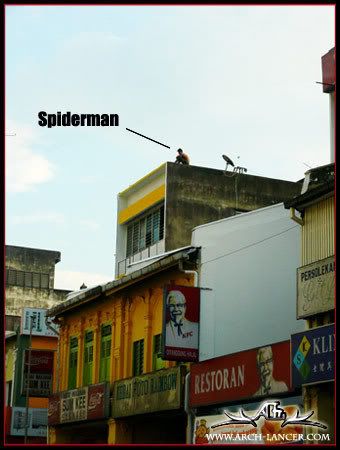 My friend was concentrating on driving so he can't just raise his head to see that guy. I took another shot by zooming in my lens to capture that guy again so we can clearly on that guy.

The picture was capture inside the car so it might look not so clearly plus the car roof blocking my camera view so I only can get limited angle. It was so shock when I look in the pics coz it just take few foot steps distance that guy will drop and said bye bye to this world. I think he might not look like local people.
Technorati Tags: Spiderman