I tot nobody will know about my Birthday in my office. I just went to toilet for a while then came back to my sit and I found this….('o')!!!
Mocha Flavour's Cake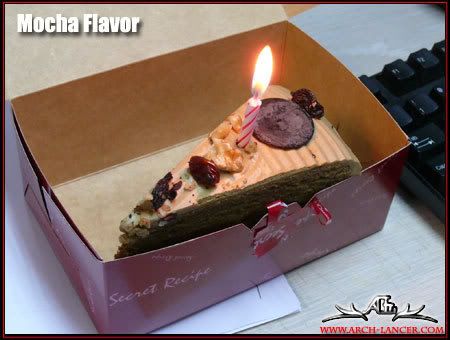 A cake from Secret Recipe!!!!!

Super thanks to my leader Koh for the cake and congratulations to him about being father soon. Besides, I also need to thanks to my colleagues Yeap and Jenifer for belanja(sponsor) me the lunch.

There will be more about my birthday news soon.
Technorati Tags: Birthday,, Cake,, Mocha,, Secret_recipe