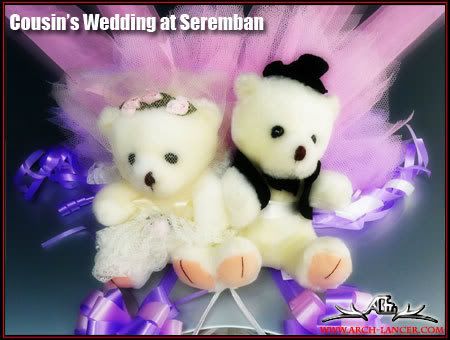 last Saturday, I rushing back after work. And then I get my goods prepare well and went to Seremban with my family members. It was very tired that day coz lack of sleeping due to playing Dota until very late with my friends. We start our journey by 4pm and reach Seremban by 5.30. We assemble at my uncle auntie house first for waiting my other relatives and we went there together.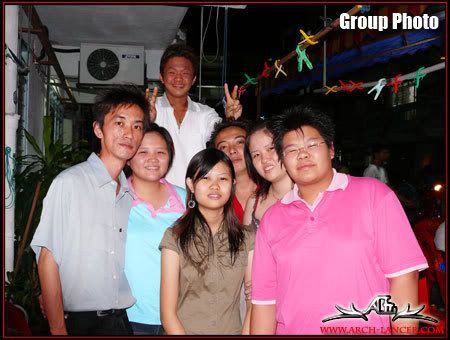 It took another 20 minutes to reach my cousin sister's house. After we reach, my uncle and auntie serve us with cocktail party before her daughter get marry for the next day. Yo, it was so crowd that night, I saw many relatives which were not meeting each others for long time and even I dunno how to talk to them. Oh well, nvm just greet them.


My parents and relatives were busy talking. By the way, I am busy to taking group photos for my cousin's friends and buddies.
My relatives and family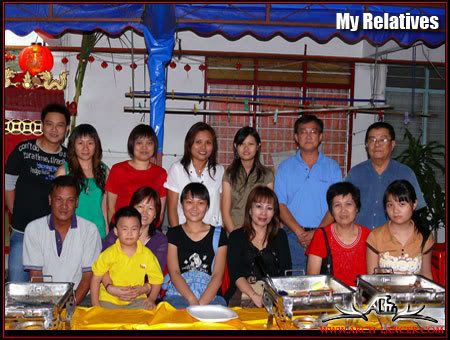 The ceremony finish by 11pm and it was time for us to went to my uncle's house to stay for one night. For the next day, we woke up early and rush to the bride house.
Before going to the bride house I get a picture for my little counsin brother, 1st time met. Isn't he cute?

The bride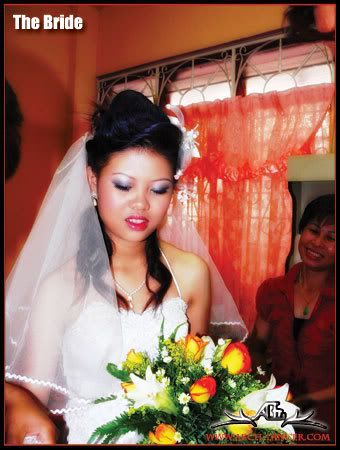 The one standing beside "the bridegroom"

The tea section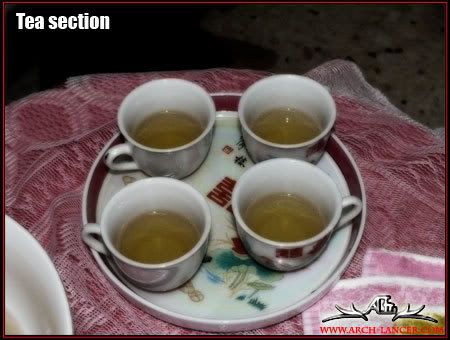 I upload until here and that will be more coming soon!!!
Technorati Tags: Wedding, Seremban, Bride, groom, group photos, ceremony