This was happen last tuesday. Our boss spend us lunch at the above restaurant which was at the top floor of Shaw Parade. The food overall taste good and I have to apologize that I can't take more photo for the food coz I am so hungry at the moment.
We start to Lou Sang 1st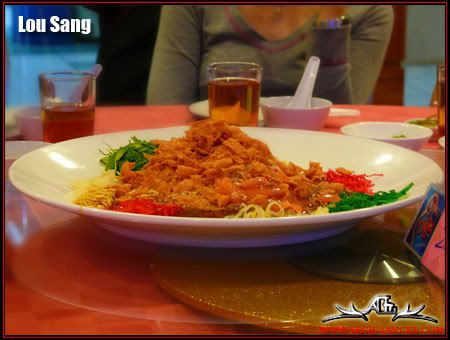 Shark Fin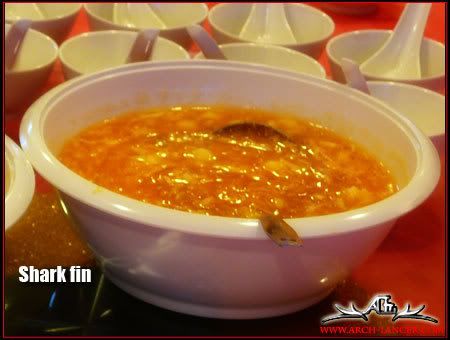 Steam fish

After finish out meal we have a few group photos.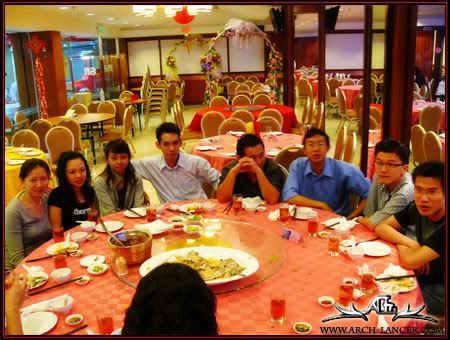 Technorati Tags: Restaurant, Shaw parade, Lunch, CNY, Lou Sang