This exhibition(batik art gallery) was show at Time Square(near Entrance) and organise by Lim KoK Wing Student.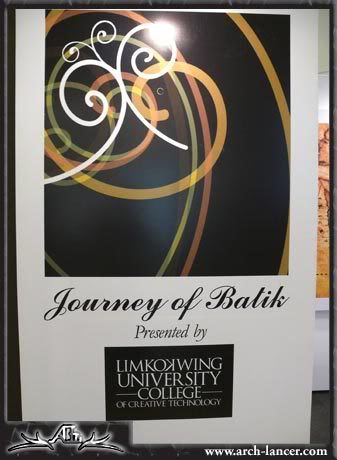 It was time for me to go home as my working place very near Time Square. I probaly will lepak a bit at Time Square first before I went back home. I usually will went to the Anime shop to see got any new any Anime release or do some free megazine reading at Borders.
When I pass through that exhibition I felt like want to take photo from the exhibitions at that moment so without hestitation just went there and took a few shot. Erm…. quite nice. After a few minutes a security guard came near and ask me to stop. Ohno, all the stuff there were not allowed to snap one. The student there staring at me…. I dun realise at all… (pai seh)so I just walk away…..
Is proud to have such culture art in local country.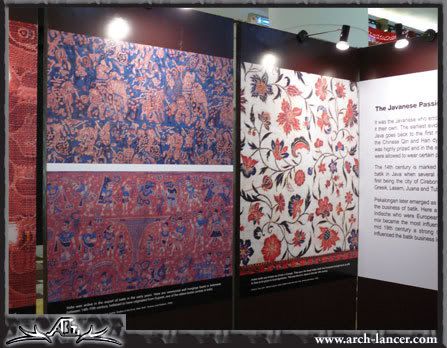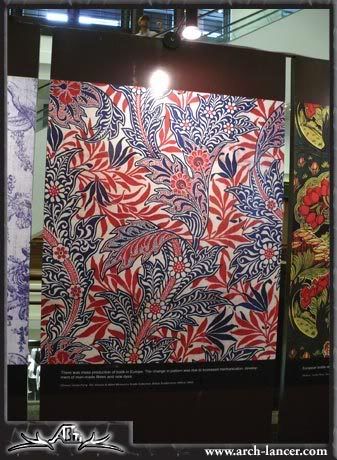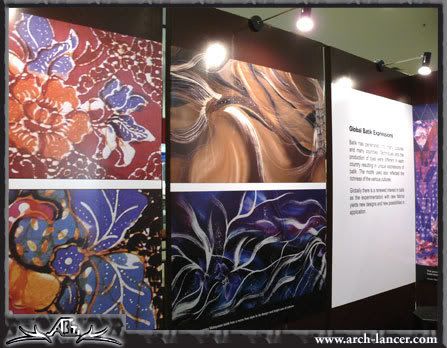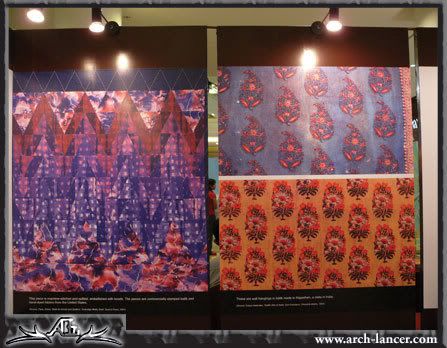 This is end of today post.