I woke up at 10:30 am by the morning and still considering whether I should go to Kluang (Johor Area). Looking in front the miror….OMG….the face so blur, long hair and a big pumkin body shape. I felt so embrassing to meet my x colluage as we have not been together for long periods. Besides, there were so…. so and so last time while during the " Unik days(my 1st company)". Since that Vivian had sent me the invitation card so…..so I go lah coz I have not been for outstation for years already and there was a chance to meet up again. I quickly went to get my hair cut to make myself look better a bit.
Before planning to go for vacation I got problem on driving (my driving skill damn sucks and bad eyesight during night.) so I went to buy Bus ticket. OH no….. Ticket sold out!!!! BTW, Sam you are my saviour and thkz for fetching me.
3.30 pm already….a call from Sam. Oh no….bad news!!!! Ah Yap cannot come due to some reason. After few minutes packing up my stuff we(Sam, Arch and Luk yee) continue our journey.

It took nearly 3 and a half hours to reach there. Along the High way I saw many places was flood and the road was plenty of holes especially the left lane. I was a bit worry about the flood problem but luckly thier was no problem at Kluang.
This picture was snap at the resting park beside the highway.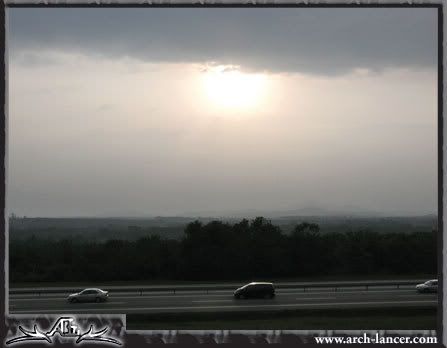 We reach there around 7.30pm, we reach Vivian house and her mother serve us with delicious food. I was so hungry at that moment and it was so warm to have home dishes. Afterthat we meet up with Salem Tan at town by 8.30 pm and Vivian threat us with good food in hawker center. I was no ready to take photo that section because the food was nice. There were pork Satay, mutton Satay, Assorted crispy fried chicken and Oyters fried egg.
After an hour dinner Vivian lead us to our place to sleep. This was the house!!!! It was huge and inside got 5 rooms and 4 toilets.

Luk Yee and Salem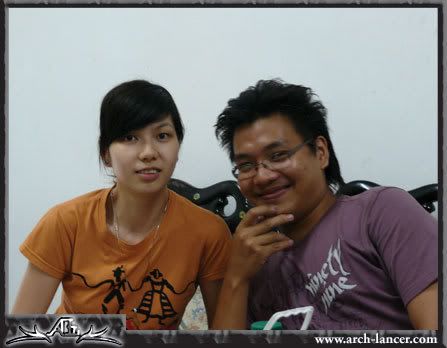 Me and Sam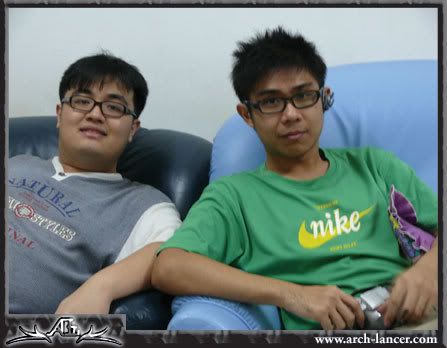 Vivian House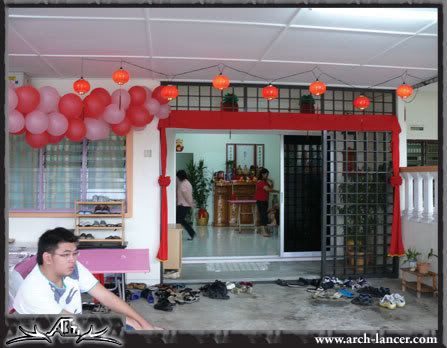 During the internet connection down problem I only can upload until here so there will be more coming soon.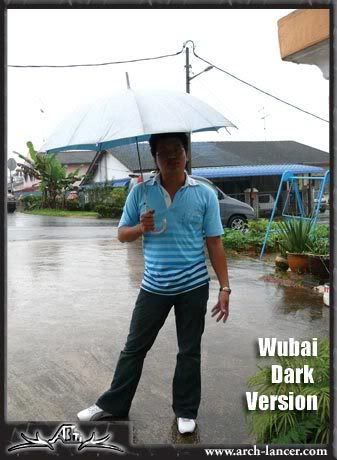 Technorati Tags: Food,, Kluang,, Satay,, Fried, Chicken,, News,, Outstation