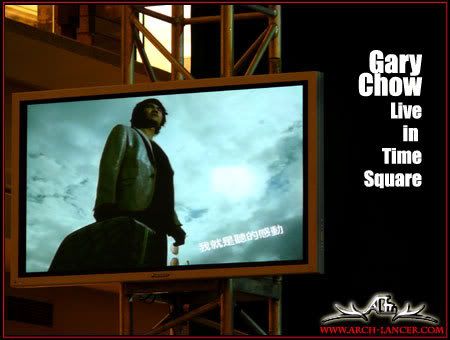 It was a great Wednesday and I was informed by Ian Wong about the Gary Chaw first promo concert In KL which was held at TimeSquare. Wow, Timesquare sure got a lot of promotion and road show coming soon then I can snap many photos as well.
Here I know a little bit about Gary Chaw provide from one of the megazine:
Name: Gary ChaW
Gender: Male
Birthday: 1979/7/9
Blood type: AB
Height: 173
Weight: 58
Education: University of Auckland
Occupation: Singer.Composer
Favorite: Music
I am not a fans of Gary but I quite like to linsten to his song but I think Ian Wong was very crazy about it.Ops, first of all I have to apologise to him coz I have type wrong spelling about his name on the previous post.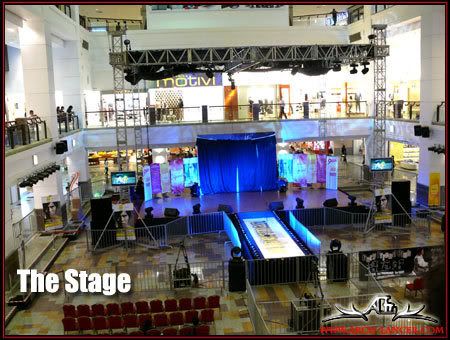 I reach there by the time of 6.15pm and the stage still less people coming and we have time wait until 7.30 pm. So what we do…..yes, Ian bought Gary's CD and we take photos by posing in front of the banners and stage.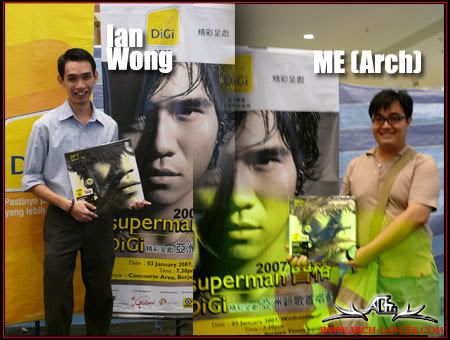 U know what?…I saw DIGI man coming and posing in front of me.

After we wait until 7.30pm and that time I think I was quite tired and hungry plus that the place I am standing was pack like sardin. I was almost give up to wating but I saw crowd of people still waiting to watch his shows. Besides, I saw a group of fans shouting. Em…. I think I should wait until the end or else I will lose chance to take photo.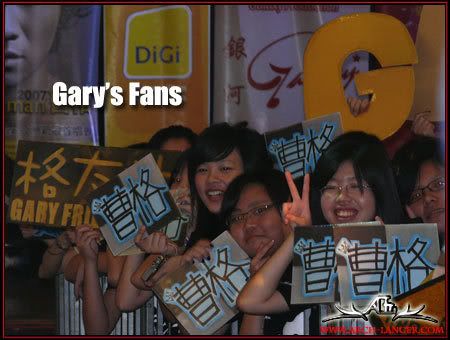 We wait until 8.15pm and It take about 2 hours …….omg..I gonna wait until crazy.

After that, I heard the background music beguns (theme of Superman) and sounds of camera. Oh yes…..I finally saw him coming from behind the curtain by hanging with a stand. Flash light all the way from the photographers. By the way I only can take limited angle for photographing coz it was too crowd!!!!!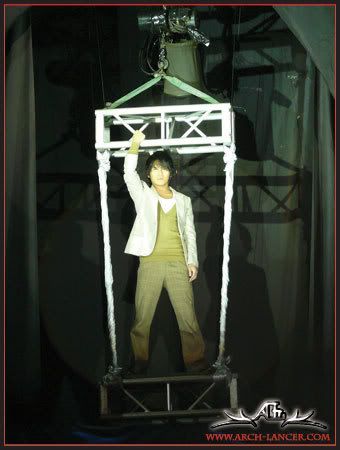 I got upload the video to youtube, dun miss it

Close up shot

Singing with emotion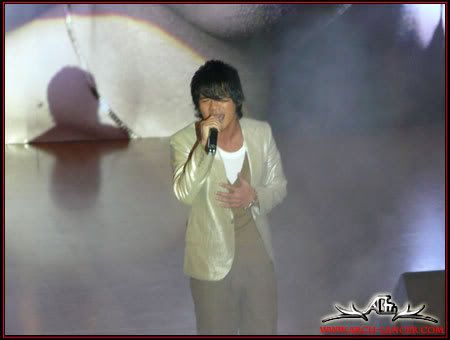 Play with photoshops filter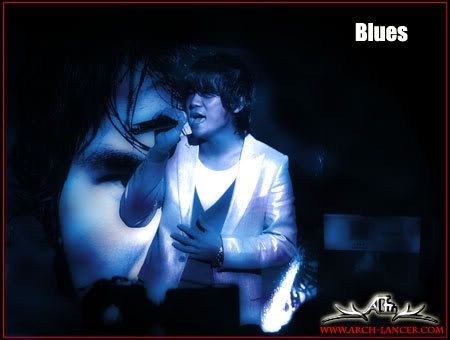 The Signature– Oh yeah, thanks for Ian Wang Wong for letting me capture this Signature.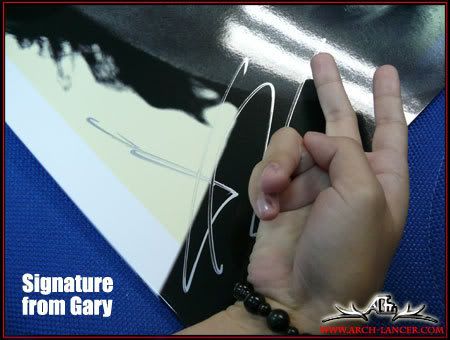 My post end up here.
Technorati Tags: Timesquare, Gary_Chaw, Concert, Digi, Signature, Tour, KL