During shopping at Sungei Wang yesterday we went to have our dinner at Kimgary Restaurant. It been long time I never go there to eat since that I have been very fed up with Hong Kong's food coz thier food not taste so good compare to big hawker. The pro for Hong Kong style restaurant was air condition and comfortable place for talking in my opinion.
Since that we dun have any choices so we went for this restaurant and yet we still have to wait for 15-20 minutes to have our sit.

3 of us (Ahkwong, me and myin) order this drink Cold Ying Yong.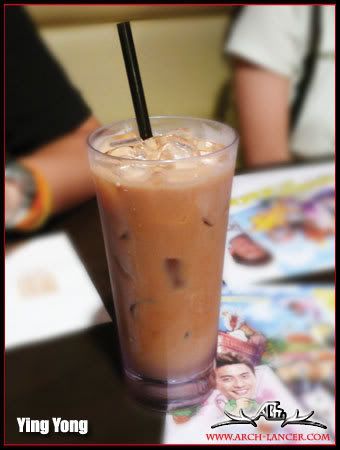 cost us RM 2.80, taste better than mamak one of course and smoother.
Ahkwong order this Pineapple Fried Rice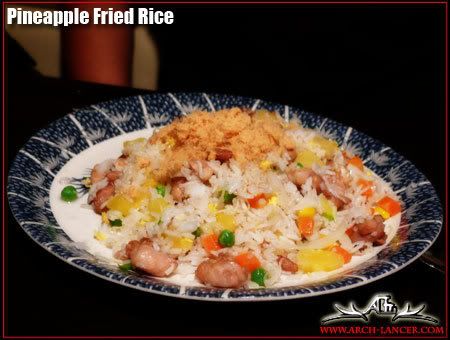 Cost RM 8 to RM 10 (not quite remember the price)
I order this Peanut Jam toast


Cost RM 3.50, a bit expansive compare to Happiness Restaurant at TimeSquare with only RM 2.60.
Myin order this Pork Rib Rice with Mushroom Souce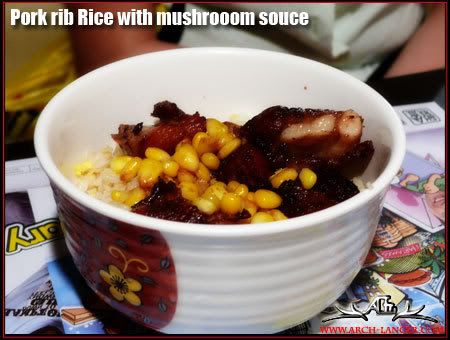 Cost RM 9.90, taste good with the pork ribs!!
All the price total RM34.50. Next post coming soon!!
Technorati Tags: Kimgary , Sungei Wang , Hong Kong food, Restaurant