First of all, I have to thanks to my buddies by updating my birthday post, so here is the link www.blog.ahkwong.com.
I am quite heache on uploading post nowadays, either food post or event post?! My friends told me that they expecting something special for my latest post. So….erm then I creating this yesterday by using 2 hours, a 3D mini space Jet! I suppose to upload this to my another new blog but still not done which called Tidalxxxxx(coming soon, which was about my portfolio, tutorial and art stuff). It was quite a freak feeling when I posing this.
So first of all I have plan to draw a simple scatch on my little jet, then I separate into parts and trace it in softwares like Illustrator, Flash, corel any software u like which finally can output into eps format.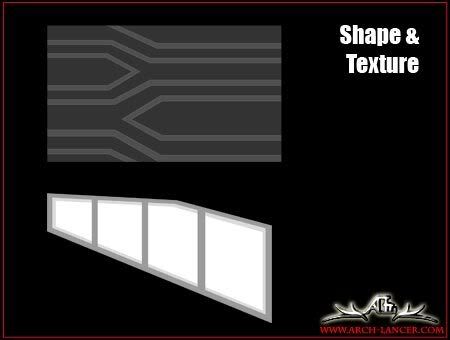 and then import into Swift 3D.
Easy for begginers
-create simple vector 3D
-Simple Animation
-Web projects
-Can output to Image, eps, ai, Video and SWF
for more details u can go to this site www.erain.com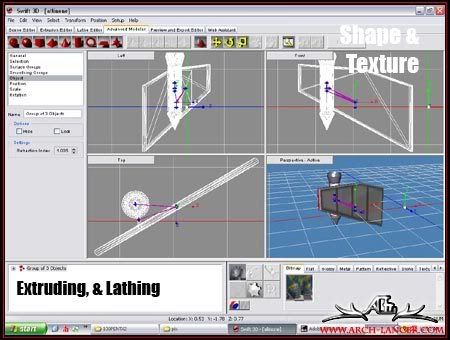 So I extrude and lathe all the objects which import from eps. You can use some objects like cube or square shapes from the tool box so you no need to go to create outline from other vector softwares. Besides, this software got a mode for users to skatch shapes unless the shape are complicated.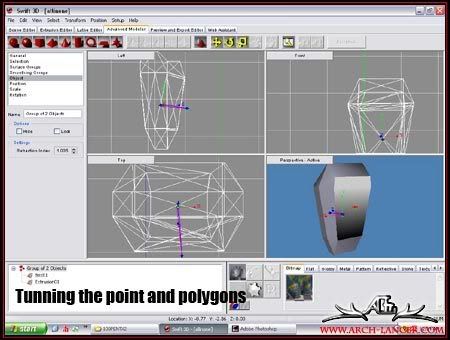 There are some shapes u might need to tune the points and polygons.

Combine all the objects together then u will saw the creation of it, and it is all depend on your imagination.

Render it and output to layers files then import to photoshops by adding fire and motion blur effect. So tang tang!!!! this was my final art work and I put it to my sidebar.
Sorry guys, I know the progress was not details enough and the 3D jet very very normal only. It will be more details when I have setup another blog and I will notice it as soon as possible.
Technorati Tags: Swift3D, Photoshop, illustrator, Software, Birthday, Je,, Flash, Extrude, Lathe, swf, 3D, ahkwong