This was the continue section OF Ai FM CNY show part2. The first perfomance was about the Traditional Chinese 24 Drums set(chinese Translate hope u guys don't mind) which prepare by Xun Ren Secondary School. This was an amazing perfomance!!!!

After the perfomance, here come the Ai FM other DJs come out to entertain us.

And then, They have random gifts from the show which according to our ticket numbers. But unluckily none of us get chosen.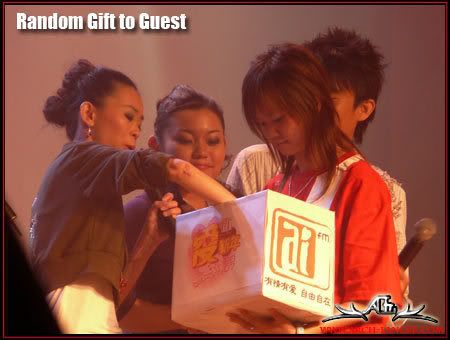 Following was the Money God and Fire God perfomance actully there still got other characters but I dun have chance to snap it. Haizzz…….

But Nvm, coz I got this shot "Breathing Fire….!!!!!!!"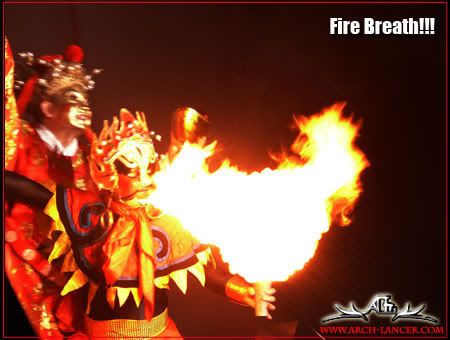 Here come one of our local female singer which call Cozzi. Actually I dunno who was she after I ask my sister.

She Got very sweet voice but the dress make her look imbalance.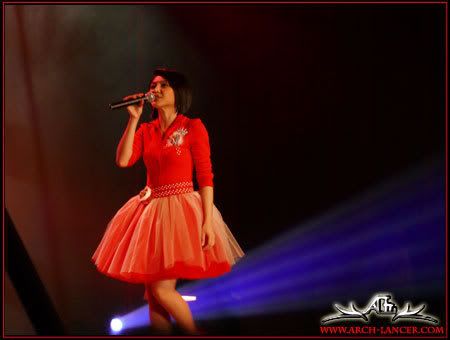 Support!!! suport Malaysia Singer!!


Stay tune!!! there will be more coming soon!
Technorati Tags: Ai FM,, DJ, Cozzi, Drums, God of Money, God of Fire, Show, Chinese New Year